コンプライアンス委員会を設置し法令遵守への体制を強化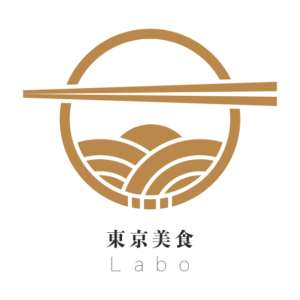 TOKYO BISHOKU LABO, INC. (Headquarters: 3-22-9 Nishi-Azabu, Minato-ku, Tokyo /
Representative Director: Takeshi Ueda) has revised the compliance regulations and set up a
compliance committee in cooperation with legal counsel Nishimura & Asahi Law Office. In the
future, we will strengthen our legal compliance system through in-house education on legal
compliance, confirmation of the status of legal revisions as appropriate, audits by auditors/internal
audits, establishment of monitoring organizations, and establishment of appropriate incentive plans.
株式会社東京美食 Labo(本社:東京都港区西麻布 3-22-9 / 代表取締役:上田剛史)は、コンプライアンス規定を改訂し顧問弁護士西村あさひ法律事務所との連携の上で、コンプライアンス委員会を設置致しました。今後、法令遵守に関する社内教育、適宜法改正の状況確認、監査役監査/内部監査やモニタリング機関の設置、適切なインセンティブプランの構築に向けて、法令遵守体制を強化して参ります。
About TOKYO BISHOKU LABO
東京美食Labo について
In order to connect Japanese "BISHOKU(gastronomy)" and make people all over the world smile, we explore "gourmet food" that makes the body happy with "five senses". "LABO" of TOKYO BISHOKU LABO shows the attitude of continuing to "explore" and "pursue", search for delicious and healthy "gourmet", connect producers and consumers, and bring smiles to the world.
日本の美食を繋げて世界中の人を笑顔にする為に、「五感」で身体が喜ぶ「美食」を探求。東京美食Laboの「Labo」は「探求」「追求」し続ける姿勢を示しており、美味しくて身体に良い「美食」を探求し、生産者と消費者を繋げて世界に笑顔を届けて参ります。

Company Profile / 会社概要
Company name: TOKYO BISHOKU LABO, INC. / 株式会社東京美食Labo
Location: 3-22-9 Nishi-Azabu, Minato-ku, Tokyo / 東京都港区西麻布3-22-9
Representative: Takeshi Ueda / 上田剛史
URL: https://company.tokyo-b-labo.com/
Business content / 事業内容
New business & product development / 新規事業・商品開発
"Discovery / creation" of Japanese gastronomy with producers
日本の美食を生産者と共に「発掘・創出」
Sales & marketing business / 販売・マーケティング事業
"Sales / marketing" of gastronomy via unique domestic and overseas sales channels
独自の国内外販路を経由して美食を「販売・マーケティング」
Platform business / プラットフォーム事業
Creating a "platform" for high-quality gastronomy that connects producers and customers生産者と顧客をつなぐ上質な美食の「プラットフォーム」創造
Contact for media coverage of this release / 本リリースに関する報道お問い合わせ先
TOKYO BISHOKU LABO, INC. /株式会社東京美食Labo
Marketing Division / マーケティング本部
Head of Marketing Planning Dept / マーケティング企画部長
Katsuya Matsumoto / 松本克也
TEL: 03-6804-1521 (Weekdays/平日 10: 00-17: 00)
E-mail: pr@tokyo-b-labo.com